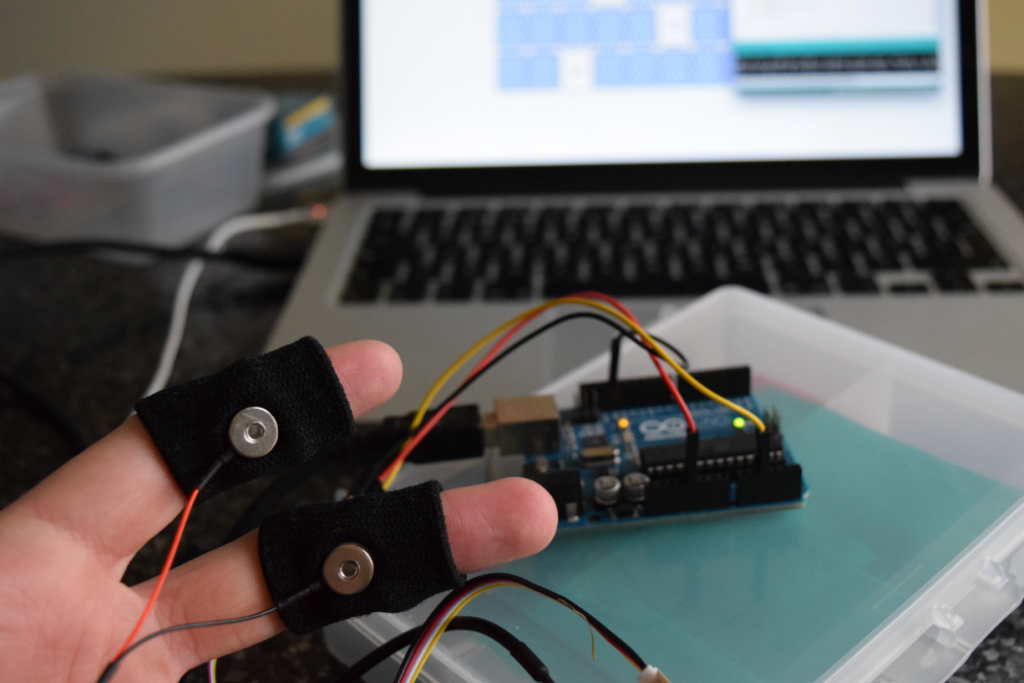 I need testers for my final university project, Moodi.
The project takes biometric data from the user in the form of galvanic skin response, in order to try and predict the user's mood, and also suggest a bunch of moods associated with that biometric data.
The test process is quick, I will first of all ask you how you're feeling and note this down. I then invite you to wear the skin sensors on your fingers and take a reading from you (this takes about 3 – 7 seconds), and then a suggested mood will appear and I note the response and data.
Contact [email protected] if you're interested, I will be around Goldsmiths, University of London for the next 2 weeks.
Thanks,
Alex.