Jump Stars is a fiendishly foolish two to four player cooperative, and competitive, gameshow-themed party game that promises to break friendships in the best coop games tradition.
After winning the Indie Game of the Year at the latest Play Expo, Pixel Blimp is landing their game on Steam Greenlight, so go and get the votes going if you like the project.
FEATURES
2 to 4 single-screen multiplayer gameplay
10 unique mini-games to master
Over 20 characters to chose from
Cooperate with strangers and become friends
Compete with friends and become strangers

MINIGAMES
Jump Stars is made up of a collection of mini-games, each of which can be played cooperatively and/or competitively. It's up to you to choose whether you work together to get the best possible team score, surpassing local and global leaderboards; or, you play competitively, ensuring that you're the last Cubee to survive…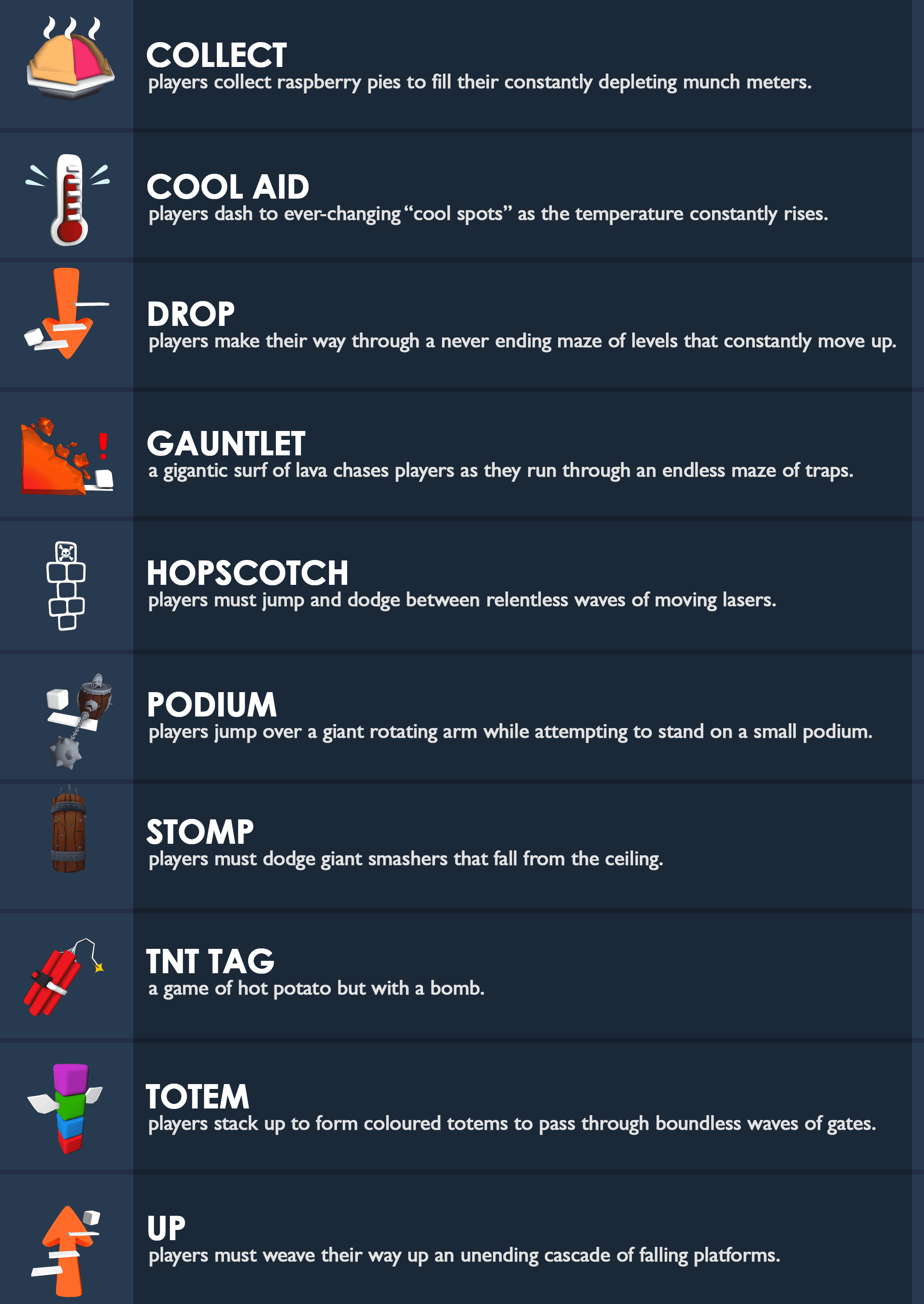 Custom Playlist:
Which lets you build your very own roster of mini-games to play through. Containing any number of duplicates of your favourite games. Playing this style lets you do what you want, how you want it. Play together and help one another get the best team scores on individual maps…or betray your friends and go for the first place prize!
Tournament:
Which loads in a random assortment of five unique mini-games. The combined team score from these five mini-games will be globally ranked, and you can see who has the best score out of you and your friends!